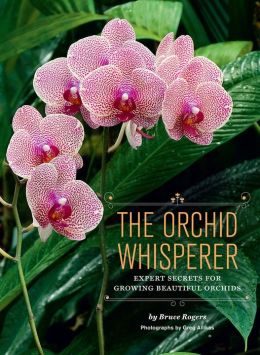 Discounted Book-of-the-Day from Barnes and Noble: The Orchid Whisperer: Expert Secrets for Growing Beautiful Orchids. I wonder if there is a book for those who wish to grow ugly orchids? Is there even such a thing as an ugly orchid? or an ugly flower?  I have yet to see one.  I have not read this book. With my brown thumb, I know that it would be a wasted effort.  For those who are gardeners of exotic flowers, this book may be helpful.

From B&N website: Bruce Rogers has more than 30 years of experience as an orchid grower and consultant. A member of the Advisory Council at the San Francisco Conservatory of Flowers, he lives in San Francisco.
Greg Allikas is an internationally acclaimed photographer.