Unless one knows exactly what one wants to do down to every detail of a vacation, Trip Advisor is a good site to start planning.   They provide reliable comments from ordinary travelers about hotels, restaurants, cruises and more.   One can also compare rates on hotels, airfare, car rentals, and cruises.
TripMama
is a travel comparison site, displaying the best deals available from different websites allowing you directly compare several different options quickly prior to committing to one or the other deal of the day. TripMama
is a new site that I now use to begin my search for general travel planning. TripMama
is one of the best travel deal sites I have used.
Always a good travel website for airfare. Orbitz is one of the sites I always check for their travel deal of the day. This site always offers cheap domestic flights to and from top cities
. Always check them when planning air travel.
Expedia is one of the most reliable sites for finding low airfares. It is greatly improved from the old days when it was owned by Microsoft.  Current deal: Book Early and Save! Find special deals in hot destinations only at Expedia.com!
.
Airfare.com is another good site to check when looking for the lowest rate.  Depending on your travel plans, this site might have the best fare available.
OneTravel.com, Save up to 60% on flight deals. Book Now!
Hotwire is a discount travel broker offering bargains flights, hotels, and car rentals.  It is a site I often use to find last minute fares up to 40% off Hotwire's normal rates, 50% off four-star hotel rooms, and car rentals that start at just $13.95/day.
Viator offers discounted excursions for those on cruises or just traveling to a destination. 20% off trips to the West Rim of the Grand Canyon, site of the Sky Walk, or to the South Rim. Some of these trips originate in Las Vegas. If you are in Vegas and get tired of the shows and gambling, such trips provide an enjoyable and informative alternative.
For our last three trips where we rented a car, we have decided on cars from Enterprise Car Rentals.  Their rates have either been the lowest or competitive and we have had good luck at the service counter with speedy check-in.  The cars have been clean and ready to go except in one case where the type of car we had contracted for was not in stock.  When one has a difficulty, how the representative handles the situation can be more telling than when everything goes right.  In this one instance, the clerk was appropriately apologetic and resolved the issue in minutes, and he provided a free upgrade as compensation for the inconvenience.  Both the courtesy of the agents and the competitive prices will make Enterprise one of the first companies we consider on future trips.  We will continue to check the competition, but the good service we receive at Enterprise Car Rental is worth an extra dollar or two a day to avoid the hassles we frequently have when dealing with other companies.
Dollar Rent-A-Car is another company we have had good luck with in various cities around the USA. We first used it in Salt Lake City several years ago when attending one of our nephews' weddings. Moving through the check-in was a breeze since they had lots of people behind the desk. The cars were just a short walk away from the desk and it was all in one building so that we didn't have to go out in the weather.
Thrifty Rent-A-Car is one of the companies that we often use in Kaua'i. They sometimes have the best price and have pretty good service. They usually will have four-wheel drive or AWD mid-sized SUVs and Jeeps at a discount when other companies have none available. There are lots of off-roading possibilities on the island that make Jeeps and similar vehicles can be a lot of fun.
CarRentals.com is a site I found when looking for the best rental price on Kaua'i a couple of years ago. I always check them out since I saved $50 on my rental of an AWD small SUV. Since we pack snorkeling and birding gear, our luggage doesn't fit in smaller cars. They are an aggregator and so offer cars from most of the big rental agencies at a steep discount.

FareBuzz often has excellent vacation package travel bargains.   It is always a good travel website to check for the lowest prices on vacation packages.
CheapOStay
offers hotel specials at all the first line destinations. They are an aggregator, buying up blocks of rooms and offering them at deep discounts to the standard rate that you will receive from the hotel itself. Save up to 50%* on Orlando Hotels. Get $20 Off by using Coupon Code ORLANDO20. Book Now through 31 July 2012 to get this special savings!
  Click on link to see details.
Good site for low airfare.  Has low fare guarantee. Current promotion for summer: Save up to 65% on all Flights at CheapOair + up to $30 Off. Use Promo Code TRAVEL15 + Additional $15 Off. Book Now! Offer Valid till Dec 31st, 2012.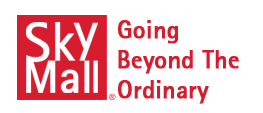 Skymall has several specials this month. If you saw something you were interested in on your flight, look for it here and get special savings.
15% off sitewide at SkyMall.com! Ends 6/30. Code: LSJ16

$20 off orders of $100 or more. Ends 6/30. Code: LSJ66

$25 gift card with purchase of $100 or more. Ends 6/30. Code: LSL52

$10 off orders of $50 or more. Ends 6/30. Code: LSG83

20% OFF Sitewide at SkyMall.com. Valid 6/11 – 6/18. Code: LSH62